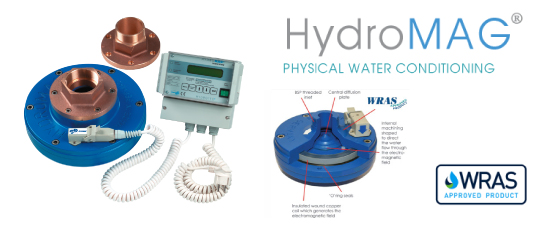 London Pumps are authorised distributors of Hydrotec's pioneering, high-perfomance HydroMAG physical water conditioners. We can supply, specify and service HydroMAG systems across London, the South East and UK wide.

HydroMAG enquiries: 0800 331 7310



HydroMAG® Electromagnetic Physical Water Conditioning systems feature
WRAS Approval
48 Hour effective conditioning treatment
Patented Reverse Polarity for automated maintenance.
90° magnetic field bisection of the water for optimised efficacy
Using advanced physics and electromagnetism, the HydroMAG conditions water to protect valuable equipment from damage and inefficiency cause by lime scale build up.
The HydroMAG does NOT chemically modify water in any way, meaning you are left with water that is clean, safe to drink and potable.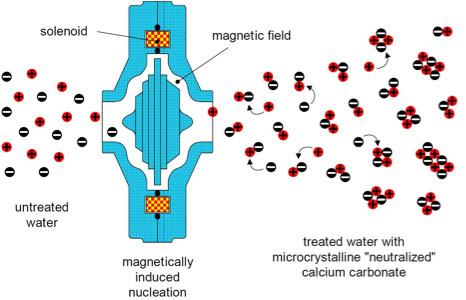 The HydroMAG® is ideal for use where:


The water quality would indicate that scale formation is likely
Maintenance of potability is required
Compliance with the HSE's Approved Code of Practice, L8, for the control of legionnaires disease is required
Compliance with building regulations is required
Value for money treatment is desirable
Low Energy consumption is needed
There is the desire to protect high value capital assets from scale formation
There is a need to maintain the performance of water heating equipment to maintain fuel bills and carbon emissions at the lowest possible levels.
BMS connectivity is required
Maintenance free operation is desirable
A high degree of environmental compliance is needed, such as the achievement of a BREEAM rating .
Web: www.londonpumps.co.uk
Email:
Phone: 020 8337 7249
Address: Unit 7, Beverley Trading Estate, Garth Road, Morden, Surrey, SM4 4LU