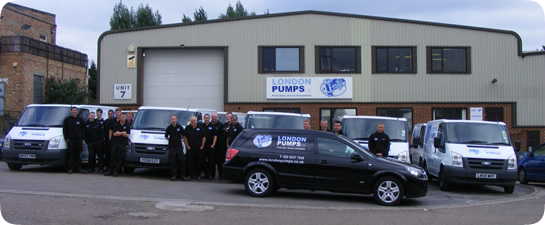 Established in 1999 London Pumps has seen year on year growth as a result of our pioneering approach which has set the pace within the pumping industry.
London Pumps is one of the UK's foremost pumping services companies whose staff have some 40 years' experience in the provision of specialist support in the operation, maintenance and repair of pumping equipment. The Company has a proven track record as a multi-service provider to both public and private sector customers of all types and sizes. We have a large team of engineers strategically located throughout the UK which enables us to provide national coverage.
We provide a 24hr call out facility 365 days a year to cover emergencies which may occur. Our friendly and helpful staff are always available to help with enquiries and provide technical assistance.
Web: www.londonpumps.co.uk
Email:
Phone: 020 8337 7249
Address: Unit 7, Beverley Trading Estate, Garth Road, Morden, Surrey, SM4 4LU