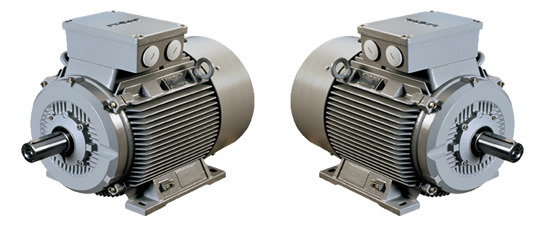 London Pumps Ltd are one of the leading distributors and service agents for AEG motors & drives across London and the South East. We offer the supply, Installation & repair across the range of AEG Products including their extensive range of single & three phase motors. Foot, Face or Flange mounted versions are available with many of the most popular sizes (up to 18.5kW) ready for delivery within the UK.
EVER SINCE ITS FOUNDATION IN 1887, AEG HAS PIONEERED ADVANCED ELECTRICAL ENGINEERING, BEING SYNONYMOUS WITH GERMAN ENGINEERING, DESIGN AND PRECISION.
AEG stands for excellence in performance and German engineering, which is why each product or service is created and developed to be "Perfekt in Form und Funktion".
The AEG brand offers a full range of products that continue the proud history of the brand. A track record which started with electric light bulbs evolved over the years to include everything from cars, trains, power tools and electric machines to instruments, nuclear power, motors, microelectronics and more. The brand is as attractive and relevant today as it was over 120 years ago.
Perfekt in Form und Funktion is more than a slogan – it is a philosophy. If you require any further information on AEG products please contact our friendly and knowledgeable sales team.
Web: www.londonpumps.co.uk
Email:
Phone: 020 8337 7249
Address: Unit 7, Beverley Trading Estate, Garth Road, Morden, Surrey, SM4 4LU