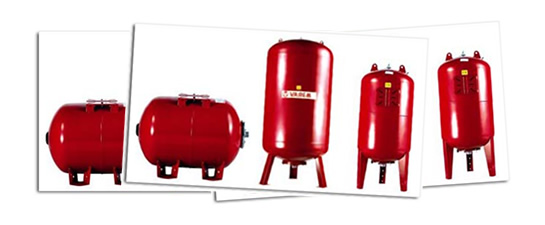 London Pumps Ltd are one of the leading distributors and service agents for DAB PUMPS across London and the South East. We offer the supply, Installation, Commissioning & repair across the range of DAB Expansion vessels ranging from 5L vertical 0-10 bar up to 1000L also available in 16 bar, horizontal vessels are also available 10 bar rated from 24L up to 300L, other sizes are available on request.
About Dab Pumps
Founded in Veneto in 1975, DAB PUMPS S.p.A. has been operating in the motor-driven water pumps sector for 35 years and is currently recognized both in Italy and abroad as one of the leading companies in this sector. With five production plants in Italy and numerous sales offices in Europe and other areas, DAB PUMPS has a multinational outlook while maintaining strong ties to the values of traditional Italian entrepreneurialism. DAB PUMPS' production of more than 2 million motor-driven water pumps each year enables it to offer a complete line of products that meet even the most specific requirements, while ensuring the highest deed of reliability.
If you require any further information on DAB Vessels please contact our friendly and knowledgeable sales team.
Web: www.londonpumps.co.uk
Email:
Phone: 020 8337 7249
Address: Unit 7, Beverley Trading Estate, Garth Road, Morden, Surrey, SM4 4LU