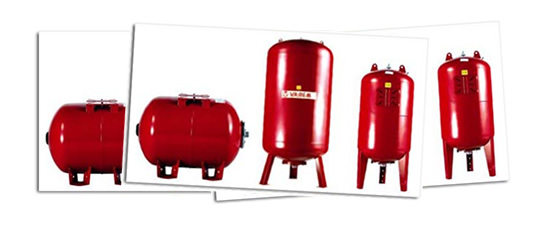 London Pumps Ltd are one of the leading distributors and service agents for VAREM across London and the South East. We offer the supply, Installation, Commissioning & repair across the range of VAREM Expansion Vessels ranging from 5L vertical 0-10 bar up to 1000L also available in 16 bar, horizontal vessels are also available 10 bar rated from 24L up to 300L, other sizes are available on request.
We can even provide a 24 hour back up team in place just in case of emergencies for clients with a current routine maintenance agreement.
About Varem
Varem s.p.a. is a world leader in the production of pressure tanks for water and heating plants, with over 30 years of experience. Varem markets its products in Italy, UE and worldwide.
Varem manufactures also rubber membranes, the heart of pressure water tank, and rubber compounds too, so totally controls the production of the main component of the tank. Varem realizes also other devices, plate heat exchangers and boilers, to mantain a wide control on the markets of water and renewable energies.
If you require any further information on VAREM products, please donot hesitate to contact our friendly and Knowledgeable sales team.
Web: www.londonpumps.co.uk
Email:
Phone: 020 8337 7249
Address: Unit 7, Beverley Trading Estate, Garth Road, Morden, Surrey, SM4 4LU