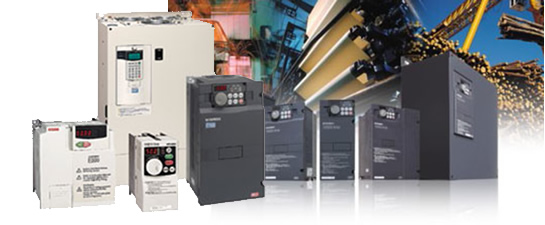 London Pumps Ltd are one of the leading distributors and service agents for MITSUBISHI Inverter Drives across London and the South East. We offer the supply, Installation & repair across the range of MITSUBISHI Products including their extensive range of Variable Speed Drives, The units are generally available for motors ranging from 1.5kW up to 22kW. Larger sizes are available on request.
Frequency inverter drives are a key component of Mitsubishi Electric's factory automation systems. More than 20 years on and with over ten million units sold worldwide, Mitsubishi Electric is still continually contributing innovations to variable-speed drive technology. The latest 64-bit RISC processors, advanced software models and the latest power electronics make today's variable-speed drive solutions from Mitsubishi Electric both powerful and easy to use. Mitsubishi Electric delivers innovative, open, flexible and reliable drive solutions geared to the special needs of individual markets and customers
If you require any further information on Mitsubishi Invertors please contact our friendly & knowledgeable sales team.
Web: www.londonpumps.co.uk
Email:
Phone: 020 8337 7249
Address: Unit 7, Beverley Trading Estate, Garth Road, Morden, Surrey, SM4 4LU