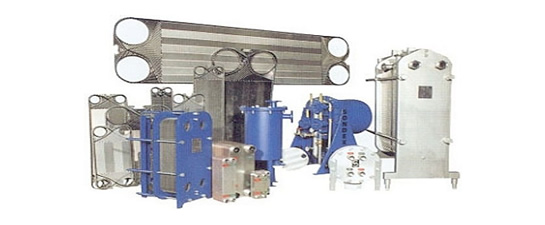 London Pumps Ltd are one of the leading distributors and service agents for Sondex across London and the South East. We offer the supply, Installation, Commissioning & repair across the range of Sondex Plate Heat Exchangers.
We can even provide a 24 hour back up team in place just in case of emergencies for clients with a current routine maintenance agreement.
Sondex A/S was founded in 1984 and is a Danish company specialized in development and manufacturing of gaskets, semi-welded, free flow and brazed plate heat exchangers for various segments, e.g. industrial, food, dairy, hygienic, refrigeration and marine applications.
Sondex A/S is operating world wide through own subsidiaries and a large number of professional distributors. We also have a range of all welded plate & shell heat exchangers working in the same way as traditional shell & tube units but more efficient and take up only 30 % of the space.
If you require any further information on Sondex products please do not hesitate to contact our friendly and knowledgeable sales team.
Web: www.londonpumps.co.uk
Email:
Phone: 020 8337 7249
Address: Unit 7, Beverley Trading Estate, Garth Road, Morden, Surrey, SM4 4LU