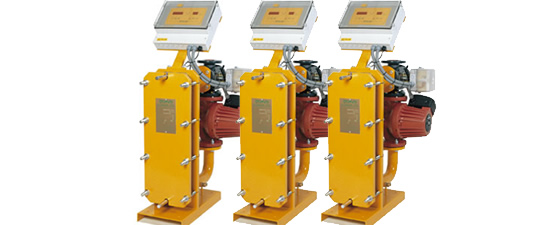 London Pumps Ltd are one of the leading distributors and service agents for Stokvis Engery Systems across London and the South East. We offer the supply, Installation, Commissioning & repair across the range of Stokvis Energy Systems Plate Heat Exchangers.
We can even provide a 24 hour back up team in place just in case of emergencies for clients with a current routine maintenance agreement.
About Stockvis Plate Heat Exchangers
The Stokvis Econoplate packaged plate heat exchanger units are available in up to seven ranges covering 200+ units fulfilling a tremendous variety of applications- from domestic hot water generation for hospitals, hotels, blocks of flats and offices to swimming pool heating or even complex process heating. The Econoplate units (with the exception of the bare plates) come complete with primary pump(s), fast acting 3 or 4 port motorised control valve on the primary circuit and purpose built PID controller for sensing the secondary water temperature and controlling the motorised valve.
NB Steam to water packages readily available.
If you would like further information on Stockvis products please contact our friendly and knowledgeable sales team.
Web: www.londonpumps.co.uk
Email:
Phone: 020 8337 7249
Address: Unit 7, Beverley Trading Estate, Garth Road, Morden, Surrey, SM4 4LU