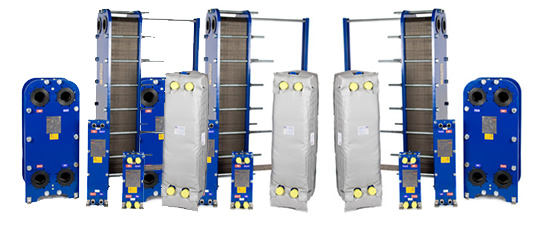 London Pumps Ltd are one of the leading distributors and service agents for UK PLATE HEAT EXCHANGERS across London and the South East. We offer the supply, Installation, Commissioning & repair across the range of UK Exchangers.
We can even provide a 24 hour back up team in place just in case of emergencies for clients with a current routine maintenance agreement.
About UK Exchangers
UK Exchangers specialise in the design and manufacture of a wide range of Heat Exchangers for industrial, food, dairy, hygienic, refrigeration, HVAC and marine applications. Our objectives are to provide our customers with a rapid response to quotation requests, very competitive prices and the shortest-possible delivery.
If you require any further assistance or require a quotation for any UK Exchanger product please do not hesitate to contact our friendly & knowledgeable sales team.
Web: www.londonpumps.co.uk
Email:
Phone: 020 8337 7249
Address: Unit 7, Beverley Trading Estate, Garth Road, Morden, Surrey, SM4 4LU