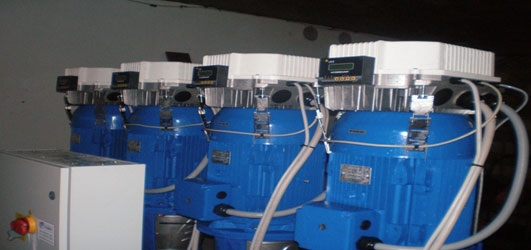 A leading Mechanical & Electrical company instructed London Pumps to supply and install a 4 pump variable speed cold water booster and a twin pump hydrant booster set.

Both booster sets were designed and manufactured to meet the stringent site conditions dictated by the consulting engineer's specification. Following a series of site meetings with both the consultant and the contractor, the initial designs had to be amended due to the pump room layout which would have restricted the potential for future maintenance of either unit.

Further discussion with the consultant and the contractor resulted in the re-positioning of both units and the change of pump type agreed to facilitate future maintenance without the need to shut down either pump set completely. It is now possible to service both sets without causing any major disruption to the on-site facilities.

Due to limited access on site, following the manufacture and in-house testing , both sets were completely dismantled for delivery to the site.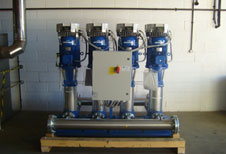 Booster set manufactured by London Pumps.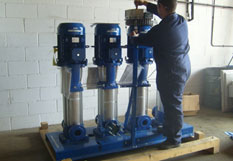 Booster set being dismantled at London Pumps for delivery to site.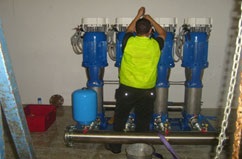 Booster sets were delivered to site and re-assembled.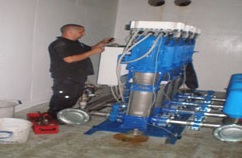 Booster sets fully installed & commissioned.


Our service department provided on-site qualified personnel to manoeuvre the sections of both pump sets down through a stairwell which included a tight 90° turn before re-assembly could take place in the designated plant room. Both sets were then re-assembled and pressure tested ready for commissioning in order to meet the operating conditions.

London Pumps will provide regular routine maintenance to both pump sets to ensure correct operation of the pumps and variable speed drives.

Web: www.londonpumps.co.uk
Email:
Phone: 020 8337 7249
Address: Unit 7, Beverley Trading Estate, Garth Road, Morden, Surrey, SM4 4LU